Jessie Erdmann
Teacher
Jessie has been a teacher with Redeemer Lutheran Preschool since 2016, when she started out part-time teacher. In 2017, we expanded our program to full days and Jessie took on the full day teacher position. Jessie is a La Crescent High School graduate. She attended UW-Richland in Richland Center, WI for two years and then transferred to UW-La Crosse to finish out her college career majoring in education. While she attended high school and college she participated in basketball. Since her playing years, she has enjoyed coaching at many levels. She also enjoys playing slow pitch softball during the summers. Jessie is very family oriented and loves spending as much time as possible with her nieces and nephews. She has always been drawn to young children ever since she was a young girl. Jessie says "I am happy that I used my passion and turn it into a career where I can start to mold young minds into the people they are meant to be. Every year I learn something new from the children, families, and staff members we have at Redeemer and that is truly a blessing to continue to learn as an adult." Jessie is a country girl, and loves getting outside to get some fresh air. Animals hold a big spot in her heart as well, especially her little dog, Cooper.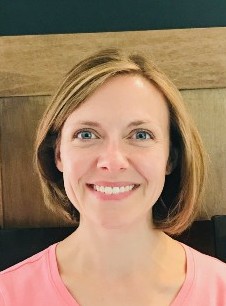 Shana Johnson
Teacher
Shana Johnson started with Redeemer Lutheran Preschool in 2018. She grew up in La Crosse, Wisconsin, and moved to Winona in 2002 to attend Winona State University. She earned a degree in elementary education, and middle school math and science. She met her husband, Jeremy, while they were both singing in the choir at Central Lutheran Church. They now have three children, Julia (10), Claire (8), and Evan (6), and share their home with two golden retrievers, Dash and Poppy. She worked for Winona Area Public Schools as a first-grade teacher for two years, and a middle school science teacher for one year, and then decided to be a stay-at-home mom until their kids were all school-aged. Even while staying home with their children, she found ways to get some teaching in. Shana has taught Sunday School at Central Lutheran Church since 2005, and has spent some time teaching ESL and GED classes through Community Education. In her free time, Shana loves spending time with her family, playing games and doing puzzles, enjoying the outdoors, cooking, baking, knitting, and reading.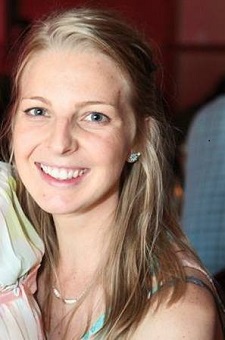 Rinli has been the preschool coordinator at Redeemer since 2017. Rinli's connection with Redeemer Preschool started when she was voted on to the Preschool Board. However, her eagerness to work with kids stemmed long before that. She began babysitting in high school and was a nannyt throughout hjer college years. For a few years her career went in a different direction, but her love for teaching, guiding, and caring for kids drew her back. Rinli and her husband started a family and Rinli intended to stay home for a few years. In order to help fill her time Rinli decided to open a licensed in-home daycare. She had her in home day care for 3 years. Around that time some changes were happening with-in the preschool's staffing. In an effort to lighten the load of our teachers so that they could focus all their energy towards teaching, the Preschool Board developed the coordinator position. With mher experience in opening a daycare, a lot of the job duties of the coordinator were familiar to her. Rinli states "It just felt right for me to move into this position. So here we are!"